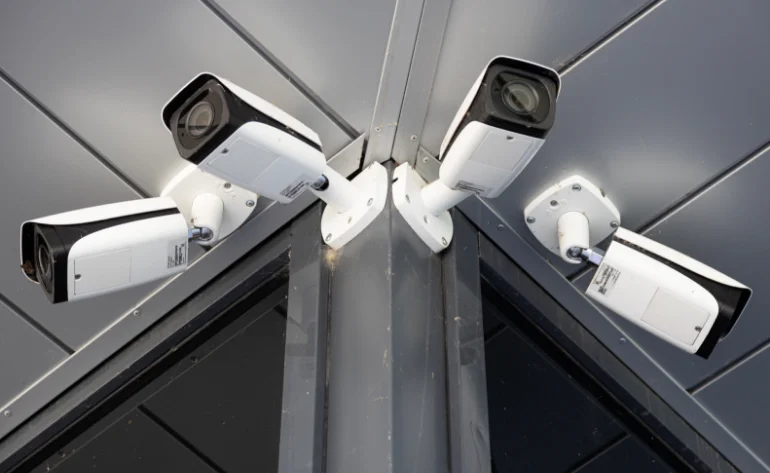 PR24 Nigeria Limited leverages the latest technological innovations to support our security guards in the field. Guards are connected and monitored in real-time through our high-tech operations centers. This means it's possible to escalate incidents as soon as they happen and respond to them immediately. Operators in our control centers support operations 24/7/365 and constantly monitor to assist employees and clients during emergencies
PR24 Electronics solutions products and related services are completely available and customizable to suit the specific site or client needs. They are further supported by the in-depth site and security analysis before and after installation.
Closed Circuit Television (CCTV) systems are security systems used for surveillance and observation of events in certain areas.
Throughout the world, Closed Circuit Television surveillance and observation are now a way of life for many people, whether the systems are at the workplace,  on motorways, in shopping centers, banks, or at sports venues.
Evidence produced by CCTV systems of incidents is being accepted in law courts in many countries. With this expanse in the use of CCTV, the quality of the information provided by CCTV is critical.
Our design is a modular CCTV system that takes the utmost advantage of recent advancements in camera resolution, central monitoring, touch screen control, and other recent technologies in professional surveillance developed by renowned systems manufacturers with an established reputation for high products amongst corporate CCTV users in the world.  We have strong affiliations with Bosch, HIK Vision, Axis, Mobotix, etc.
Whether the requirement is for city surveillance, airport, corporate or home environment PR24 will deliver bespoke CCTV systems that are guaranteed to meet your needs. We provide wide-ranging options for remote monitoring