Shortly before he departed for the 5th Mid-year Co-ordination Meeting of the African Union (AU), held at the United Nations (U.N.) Complex in Nairobi, Kenya, last week, President Bola Ahmed Tinubu, declared an emergency on food security.
The details of this declaration are captured succinctly in a statement by the Presidential Adviser on Special Duties, Communications and Strategy, Dele Alake. According to Mr. Alake, the declaration on food security, like the President's other interventions, was meant to have an immediate impact on the most vulnerable Nigerians.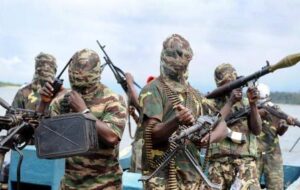 He explained that the President was not unmindful of the rising cost of food and its impact on citizens. He said that while availability (of food) was not an issue, affordability was a major concern for many Nigerians in all parts of the country.
Mr. Alake further explained that the emergency on food would be tackled in the immediate, medium and long term and that some of the savings from the removal of fuel subsidy would be channeled into the agricultural sector.
The Presidential Adviser enunciated measures through which the emergency on food would be accomplished. First, he said, "We will immediately release fertilizer and grain to farmers and households to alleviate the shortage."
Second, he spoke of an urgent "synergy between the Minister of Agriculture and the Ministry of Water Resources to ensure adequate irrigation of farmlands and ensure that food is produced all year round."
Third, he said the Tinubu administration "will establish and support a National Commodity Board that will review and continuously assess prices and maintain a strategic food reserve that will be used as a price stabilisation mechanism".
For a government that is responsive and sensitive to the welfare of its citizens, this declaration of an emergency on food security is ineluctable. In the aftermath of the peremptory withdrawal of subsidy on fuel by the President, all costs associated with transportation, had shot through the roof. Inflation which had been upward bound has, by the accounting and telling of the National Bureau on Statistics (NBS), reached an unprecedented 22.7%. Not less than 25.3million Nigerians are said to be suffering from acute food insecurity. Poverty and destitution have increased by leaps and bounds. Despair haunts the land like some ogre.
READ MORE HERE